"… your gift today might help 100s, possibly thousands tomorrow…"

The MPN-MATE RESEARCH FOUNDATION has been created by a small group of MPN patients self-advocating for research into these very rare types of blood cancers. We are an Australian Registered 'Not For Profit' Health Promotion Charity, and we are always warmly moved and grateful for your generosity when accepting 'tax-deductible' donations into our dedicated MPN Fund. For you truly are helping to improve the Quality of Life for many people… Thank you.
The MPN-MATE RESEARCH FOUNDATION is a small volunteer group of MPN patients.
Myeloproliferative Neoplasms (MPNs), are a group of abnormal blood conditions that cause a proliferation of all types of blood cell structures. The normal blood cells have become affected by a variety of known and unknown 'Driver Cell' mutations that affect normal blood cell production in the bone marrow, resulting in an overproduction of one or more blood cell types.
MPNs are rare blood cancers, according to the World Health Authority (WHO 2008), that can affect people of any age. Longevity, and normal life expectancy is compromised as is the Quality of Life (QoL) of MPN patients.
MPN patients require more awareness and understanding of their illnesses as they are often treated as an invisible and neglected group of cancers. Your ongoing support for Australia's MPN Community via your generous donations will help to raise the required funding for research, education and advocacy for all Australian people afflicted by an MPN.
MPN-MATE RESEARCH FOUNDATION is a tax exempt 'Not For Profit' "Health Promotion Charity organisation, and your gifts and donations of $2.00 or more are tax deductible within the guidelines of Australian Commonwealth, State and Territory law. To claim a donation as a legitimate deduction from the ATO, please keep your email donation receipt as your official record. We'll send it to you upon successful completion of making your donation. Thank you for your warmth, generosity and empathetic wisdom…
Please make a donation today using our account details below:
MPN-MATE RESEARCH FOUNDATION
BSB: 082-356
ACC: 93-864-1618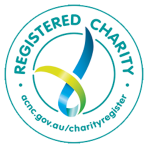 MPN-MATE RESEARCH FOUNDATION
An Australian Registered 'Not For Profit' Health Promotion Charity Organisation. Our mandate is to specifically raise funding for research into the rare blood cancers known as Myeloproliferative Neoplasms (MPNs)