Recently we designed our 'High-Vis' Short Sleeved Jersey that will eventually be filled with all the splendid corporate logos provided via our generous Sponsors. However, and in the mean-time, the Jersey pictured alongside, will be donned by myself and other friends/riders/supporters who will assist in helping to spread Myeloproliferative Neoplasm (MPN) awareness, with our new "PLAN–B" epic Fundraiser, which myself & possibly Four (4) other cyclists will traverse the NSW coastline, for this Australian National MPN Fundraising campaign… (more details will follow shortly…)
Just below to the right you will also find a Sizes Chart for both a Short & Long Sleeve (winter thermal) version of our jerseys, (there's also a long-sleeve summer jersey – just ask us).
Pricing:
Short Sleeve $95.00
Long Sleeve $115.00
This price includes postage anywhere within Australia.
If you are keen to support us by acquiring a Jersey or any part of MPN-MATE's kit for yourself, please email us your particulars to:
info@mpn-mate.com
And we will make all arrangements with you from there.
Thank you again for supporting us…
Steven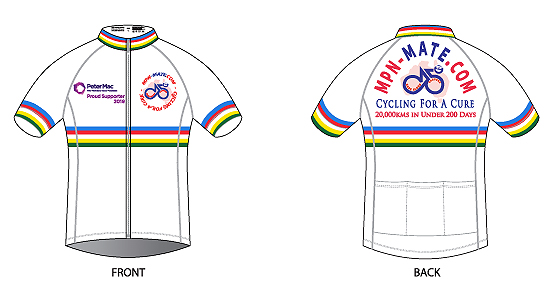 Pictured right is a copy of our 'Supporter's Wristbands'. We have a number of distribution receptacles located in and around greater Sydney. However, we have now decided to also make them available from here as well. Normally, we accept $10.00 contributions for a single Wristband, however as we would be mailing them out to supporters; orders of Five (5) or more will be posted anywhere within Australia at no extra charge. Please just email your order to:
Please accept our gratitude for your generosity and support for this very worthy cause.
Thank you
Steven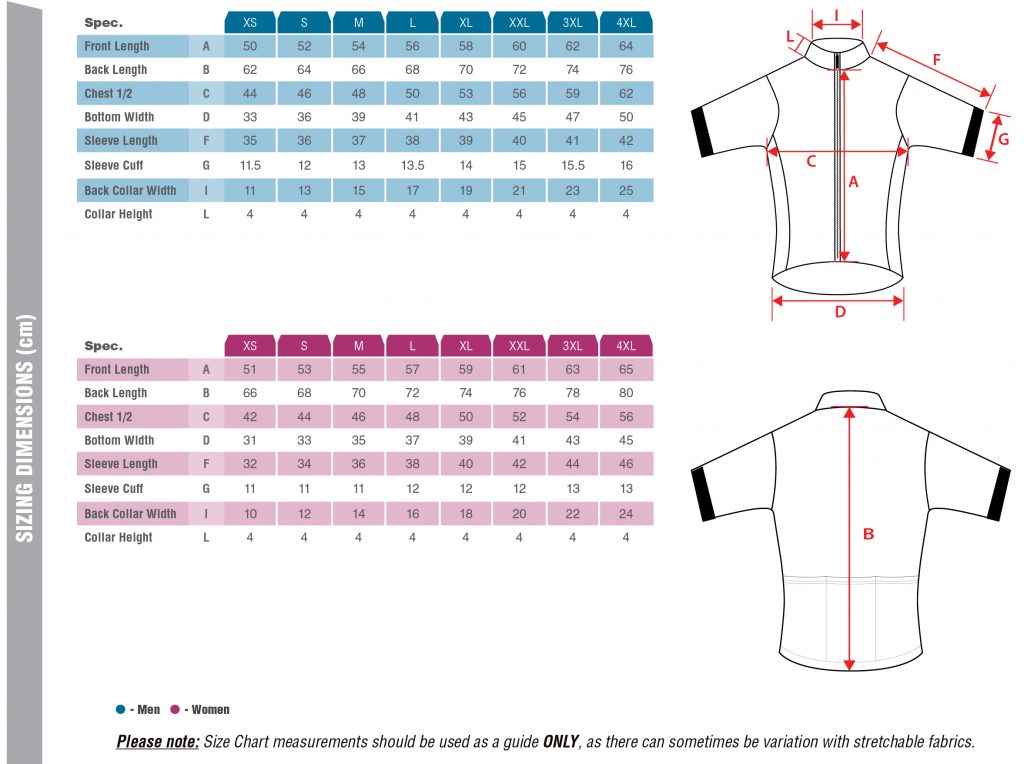 Pictured right are our first MPN-MATE Bib-Shorts design. We have made the first design Black in colour with our MPN-MATE Website Logo placed (as pictured right), on the Left & Right outer thigh panels. 
The Hillbrick Cycling Attire Logo also graces the leg cuffs.
Placed directly below the Bib-short images are the size charts. The Bib-shorts also come with a good quality chamois pad for endurance cycling needs…
Price: $85.00 per unit
Includes mailing within Australia.Black
Pictured below are our newest additions; our MPN-MATE circular logo red cycling caps.
Priced at $25 each or there is also a 20% discount for orders of Five (5) or more units: Includes postage within Australia.