"... your gift today might help 100s, possibly thousands tomorrow..."
DIY MPN-MATE FUNDRAISING...
MPN-MATE RESEARCH FOUNDATION & STARTING YOUR MPN FUNDRAISER
FUNDRAISING & CHARITY EVENTS HELP DRIVE DONATIONS FOR MPN–MATE RESEARCH FOUNDATION…
Please help MPN–Mate Research Foundation create greater MPN awareness, and encourage charitable giving by planning an MPN DIY fundraising event of your own to move this research in Australia forward and support the Australian MPN community, of patients, family, friends and carers.
Join Us Fundraising, by creating your niche event:
Team MPN–Mate RF members can participate in all sorts of sporting events, from cycling events, long distance trail-walks, to triathlons, art shows, bakery sales, community market events, all ideas are open to supporting MPN–Mate RF to bring greater research into these debilitating rare blood cancers, and the research needed to discover better treatment regimes, and ultimately a CURE, of course…
Some people mention pledging their birthday presents towards fundraising as a method. It's really easy to raise donations, and your decision to do so today will make an incredible impact on funding research that will ultimately connect and benefit Australia's MPN Community and patients..
FOUR SIMPLE STEPS…
STEP 1: CREATE AN IDEA THAT SOUNDS FUN AND WORKABLE FOR YOU, IMPERATIVE – Must Be Fun!
Is there an event you've been considering, and you need some assistance with? Maybe an athletic event? Perhaps arranging a Trivia Night, a card night or bowling game for charity? Plan or creating a High Tea with jam and cream scones bake? Plan a birthday party and Pledge your birthday to MPN-MATE RF and have friends honour you with a donation to us. Doesn't really matter what you do, but having fun doing it should be part of your planning…
STEP 2: CONTACT Steven@mpn-mate.com
Select your date and decide upon whatever type of event you might have in mind, be sure to email us so we can start planning with you…
STEP 3: EASILY CREATE YOUR ONLINE FUNDRAISING (FR) PAGE
MPN-MATE RF will create your own personalised FR page so you can tell your own story and collect pledges for the Foundation. We will partner with you to set up all your details: including Social Media (SM) messaging; photos, and a donation link. At the conclusion of your event, we will share information on how the funds will be used.
STEP 4: COMMUNICATE AND NETWORK – SPREAD THE WORD & MOST OF ALL – HAVE FUN!!!
Benefits of Posting to Social Media
The MPN-MATE Research Foundation is constantly posting on social media channels about Steven's cycling updates, MPN news, MATES FORUM, about the many ways people can support our FR efforts.
Finally, thank you for your generosity and support for until now a voiceless Australian MPN Community, your gifts and good wishes will really make such a difference for us all…
Please contact Steven Shah, Chair/Co-Founder steven@mpn-mate.com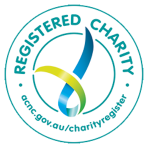 MPN-MATE RESEARCH FOUNDATION
An Australian Registered 'Not For Profit' Health Promotion Charity Organisation. Our mandate is to specifically raise funding for research into the rare blood cancers known as Myeloproliferative Neoplasms (MPNs)