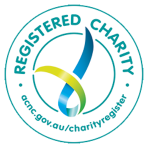 MPN-MATE RESEARCH FOUNDATION
An Australian Registered 'Not-For-Profit' Health Promotion Charity
UPDATES:
COVID – 19
As many of you will be aware, the COVID-19 Virus has had an unprecedented effect on the lives of us all. Many Fundraising, and in particular cycling events, have either already been cancelled, or might soon be forced to follow suit. Therefore, given the precautions we must now all diligently exercise in order to safeguard our community, we too are reconsidering whether or not this epic cycling event can take place in 2020. Thus far, the date has been pushed back to July, however, any later than this would create other complications in circumnavigating our vast continent. We will be making more announcements as things continue to develop. Thank you for your ongoing support and understanding during these most difficult of times…
Please stay healthy & safe, and remember that we will all get through this together…
Steven Shah
20, 000kms Around Australia in Under 200 Days
MPN Research Fundraiser
– Cycling For A Cure –
Every person that is diagnosed with an MPN, (irrespective of which one), might also experience a sense of becoming overwhelmed by that news, which is in many cases a "Life changing event".
All of us have our own stories as to where we were in our lives upon diagnosis, and while this 'Fundraising Effort' is intended to raise funds for MPN Research specifically… It could also very easily have been for mental health, as many of us are tested by depression and anxiety as a direct result of our diagnosis, because we begin to realise our lives are changed.
In Australia, in particular, we are lagging behind much of the rest of the western world when it comes to all things MPN. Hence, it is with some hope that this little website might help MPN patients to help themselves, by becoming better patient advocates, and by edifying one another, and in the process, (dare I say it), some of our medical practitioners too. For there is still no doubt that very much needs to be unmasked in relation to the study and research of Myeloproliferative Neoplasms, (MPNs).
At the very least, it is one of our fervent hopes and desires that this Australian MPN FORUM might aid in assisting those seeking to find a way to cut through the jargon, and learn to live more comfortably with their MPNs.
Mates First 
Fundraiser…
It is envisaged that the MATES Fundraiser pages, (with the help of our MPN Global community), will over time create many fundraiser opportunities to specifically fund research into MPNs.
Our first epic Fundraiser is set up in two (2) parts essentially: 
Pt1. – Fund the Ride

 
&
Pt2. Donate to MPN Research w/ Peter MAC Cancer Foundation
Part 1.
RED BUTTON:

Donations to the Ride
Will help us to fund the expense of the actual ride. However, all general expenses such as food & fuel etc, will be met by us as our everyday normal operating costs.
Travelling over 20,000kms will require us to have some type of our own mobile support vehicle, and we are working towards funding a motorhome/campervan of some description. Those required funds are essential to our covering much of the expenditure to undertake our circumnavigation of Australia by cycle, (and hopefully creating a Guinness World Record in the process).
The
Red Button
above links directly to our
GoFundMe
page where all such donations and contributions are most gratefully welcomed and received.
The newly formed MPN-MATE RESEARCH FOUNDATION
will happily receipt ALL donations of $2 or more to help us fund the 'THE RIDE' itself, as those received donations are to help meet 'The Ride's major expense of providing the the 'SUPPORT VEHICLE' required in order to make this epic cycling attempt a reality…
Part 2.
BLUE BUTTON

: Donations to PETER MAC CANCER FOUNDATION
All donations to the PETER MAC Cancer Foundation, go directly to the MPN Research, (Bank account), to help fund their most important work into ultimately providing better solutions for the ever increasing numbers of people being diagnosed with an MPN, (possibly as many as 30,000 people in Australia), and many of them presently remain undiagnosed…
As will be seen from our SPONSORS page, our ambitious target is to raise circa $117,000.00…
All of the funds raised via Sponsorships will go directly to our PETER MAC MPN Research, where Donors will automatically receive their PETER MAC receipts for donations of $2 or more.
(Please see our SPONSORS page for more details on available sponsorship positions).