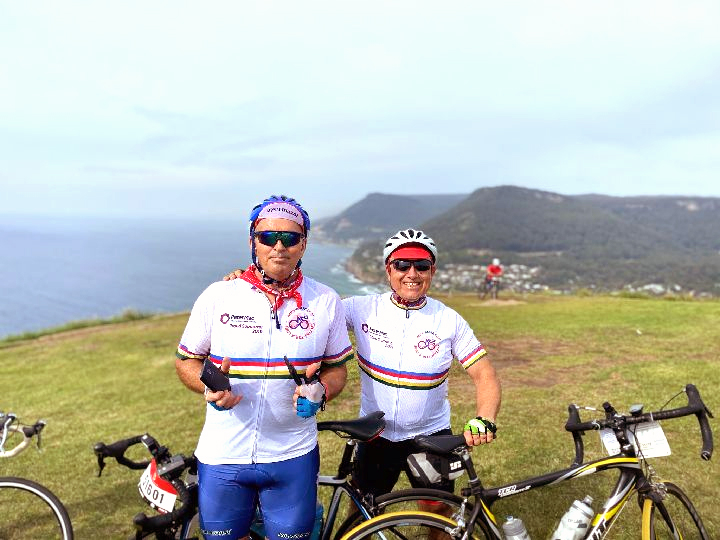 Cycling, Training & Steve's Pledge for MPN Research...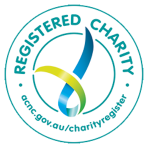 MPN-MATE RESEARCH FOUNDATION
As of January, we are now an Australian Registered 'Not-For-Profit' Health Promotion Charity. The ACNC Logo above attests to our certification.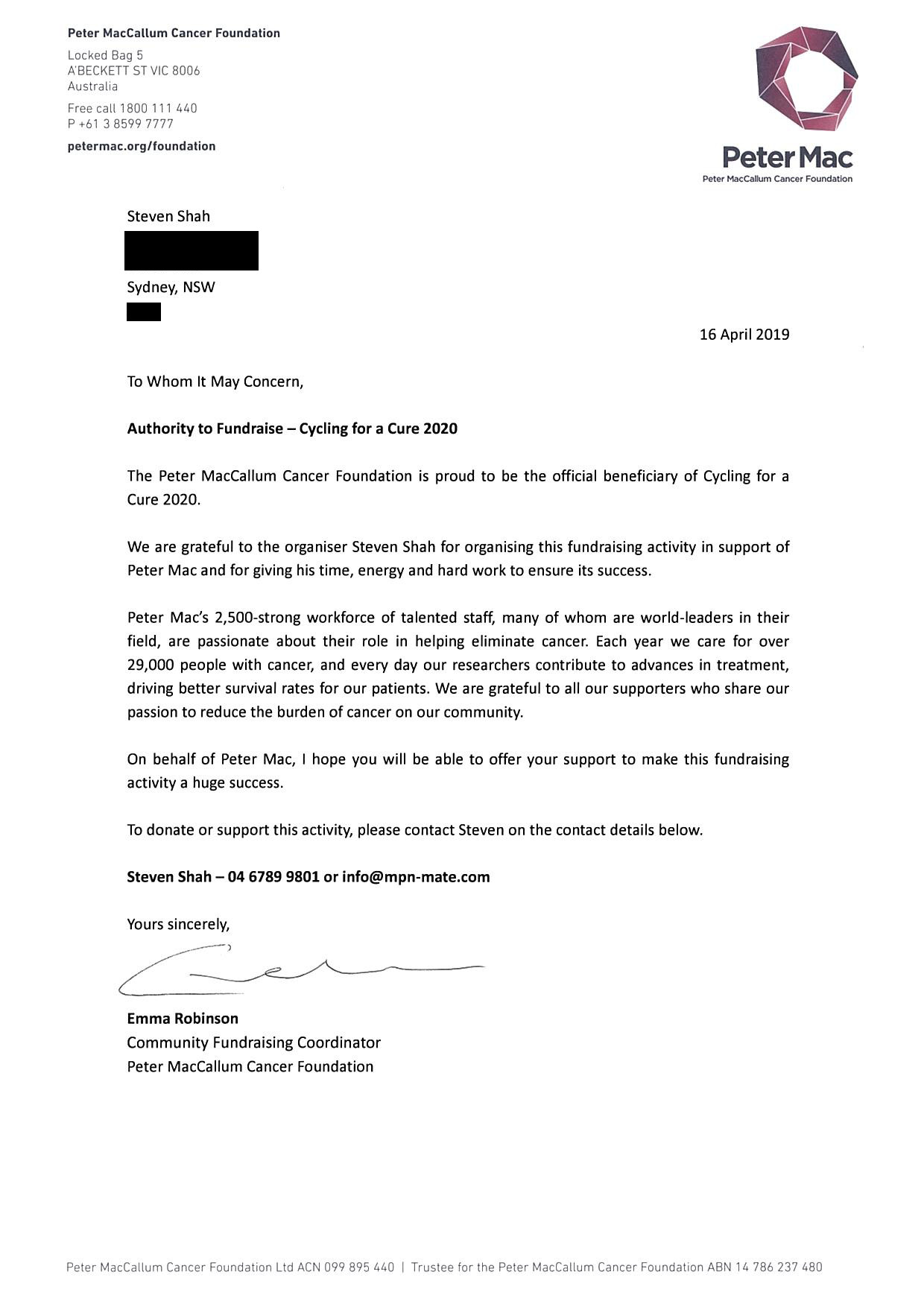 AUTHORITY TO FUNDRAISE - PETER MAC CANCER INSTITUTE
The attached is provided simply for the purposes of transparency. Thank you...
In order for any one to contemplate a ride of such epic proportions, there are a great many things that need to be considered…
Firstly, I am really just one person trying to make this RIDE a Reality!
That's a  great deal to achieve whilst also endeavouring to cycle huge kms every day, week, month etc…
In order to achieve my circumnavigation of Australia in Under 200 Days, I will need to average circa 130-150kms per day. Depending upon the terrain, and the weather, I will be in the saddle for between Three & Five days consecutively before taking a Rest Day. At sixty years of age, I might be needing even more rest days… In preparation, I am cycling as often as I can for as long as I can, in order to be able to achieve these desirable goals. However, there is also the small fact concerning my illness, and how that might impact upon my efforts, as it has done during these preparations previously…
Hence, this is my Pledge to the Reader;
The MPN-MATE RESEARCH FOUNDATION is an Australian Registered 'Not-For-Profit' Health Promotion Charity organisation. As such, our Constitution MUST stipulate the purpose and the allocation of the funds raised. Specific Myeloproliferative Neoplasms (MPNs –  rare blood cancer) Research in Australia is our mandate.

"In the event, (if for any reason what-so-ever), I am unable to make or continue the RIDE once started… Then naturally, whatever funds have been raised will go to Specific MPN Research as stated above. We are working in collaboration with the Peter MAC Cancer Foundation in Victoria, who will conduct that specific MPN Research and hopefully help discover a range of better treatment regimes, and ultimately a CURE!"

Steven Shah – Sydney, Australia
April 8, 2020 – UPDATE
Continuing with the Epic circumnavigation around Australia for 2020 is no longer going to be possible. After much due consideration, I have decided to relaunch for a June 2021 campaign, (actual date to be confirmed).
We shall also relaunch our Parramatta Park Fundraiser Ride asap! 
MAY 21, 2020 – UPDATE 
Each State and Territory in Australia has commenced an easing of restrictions on both movement within their relative jurisdictions, and on the amount of people allowed to gather in public places. However, the numbers are still too low to permit our Parramatta Park RIDE Fundraiser, (at this stage), and the borders in many states are still closed to NSW & Victorian would be travellers…
OCTOBER 16, 2020 – UPDATE 
Our new 'PLAN–B' is being created as we speak, and hopefully, I will announce more to come very soon… This will be a RIDE within the Borders of NSW ONLY!
WATCH THIS SPACE!
Below, periodically, I will update everyone as to my current ride data via Strava Links, (activity links below right), and I will post other events that I also enter, to help raise MPN Awareness, (Socrates Smith is my Strava Avatar alias)
SYDNEY to the GONG – MS Ride
On November 3, 2019, a few of my Riding buddies, (Frank, Merv, William, Rick, Vinod, Jimmy & myself), all rode in the Sydney to the Gong Ride for MS. However, Frank & I, (pictured above), also wore our own MPN-MATE JERSEY Kits, as a small marketing exercise for greater MPN Awareness…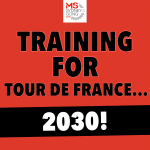 Happy to Ride for MS while also creating greater awareness for MPNs